Blackjack platform announced and first results, record new ultra-narrow filter, another record quarter, and invited LIDAR paper.
bri6k_admin
Greetings Friends, Colleagues and Customers of Alluxa,
For the past year, the Alluxa engineering team has been developing a new deposition platform designed to push the envelope on what's possible with infrared films in the range of 3 um to 20 um. Our plan and goal is to improve overall optical performance. We expect narrower, steeper and more square bandpass and notch filters with improved transmission levels at competitive price points.

The first results of the new Blackjack platform in its beta-form is doing exactly that. The chart below shows a narrow notch designed to block the CO2 laser line at 10.6 um while passing the wavelengths above and below it. The second chart shows a wide band designed to filter and pass the important 8-12 micron LWIR window. Both filters show very low loss, and near perfect match to theory.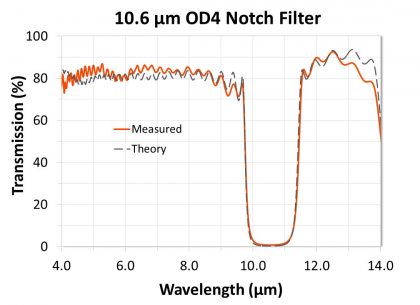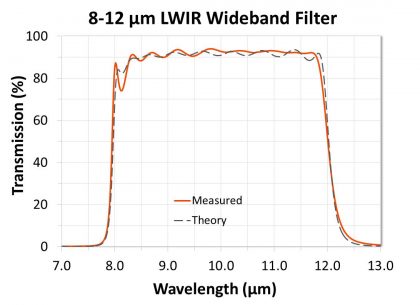 I'm also pleased to announce another record quarter in Q2 of 2019, our 13th record quarter in a row, and 24th out of the last 25. And for those who missed the presentation on Optical Filters for Lidar by Dr. Rance Fortenberry at the AVS meeting in Long beach, we have a video link up here or watch now below. We also recently announced our narrowest 532 nm multi-cavity filter, that has a FWHM of just 0.1 nm while maintaining over 80% transmission. We expect new applications in a variety of fields such as Lidar for autonomous vehicles, astronomy, laser-line clean up, free-space communication, and fusion research, you can learn more here.
For those interested in working with us on any of these projects, please call or email and we will be happy to discuss.
Mike