Alluxa posts 11th consecutive record quarter, presents at AIA show, publishes two new articles, and bottles our 2014 Pinot Noir
bri6k_admin
Dear Friends, Colleagues and Customers of Alluxa,
The third quarter is complete, and I'm pleased to announce that Alluxa has achieved an 11th consecutive quarterly revenue record. We are able to also record a record on-time delivery of 99.6%.
Alluxa will be in the news a bit in the coming quarter with two new articles and a presentation at the AIA show in San Diego.
The AIA presentation is titled "Optical Filters for Life Science Applications", a link to our slides is here. It will be presented November 19th at the Gas Lamp Marriot in San Diego, CA and is sponsored by AIA. You can register to attend the AIA Vision in Life Sciences Conference here.
We also have two articles to be published in December. The first is in Photonics Spectra titled, "Thin-Film Optical Filters for Phase Control Applications," which discusses phase control requirements emerging in life sciences applications such as structured illumination and multi-photon microscopy.
The second article is featured in Laser Focus World in the BioOptics section and is entitled "Optical filtering basics for life sciences" and it discusses how next-generation thin film filters enhances excitation and emission in fluorescence bioimaging systems, advanced bioimaging systems, and fluorescence detection systems. The article points out that filters are arguably the most important element defining system performance for fluorescence detection. And thanks to technology and manufacturing innovation, they can do so at competitive price points.
And not to be forgotten, Alluxa's 2014 Pinot Noir is now safely bottled into approx. 60 cases. Early indications are that this may be our best vintage yet! Pictures of our bottling team in action are below. Come on by the factory for a taste, or if you can wait, join us at our Party at Photonics West to try for yourself.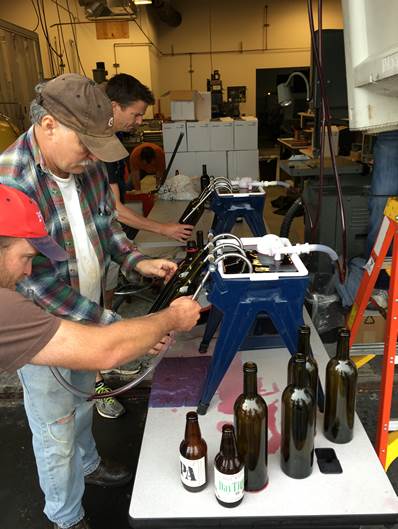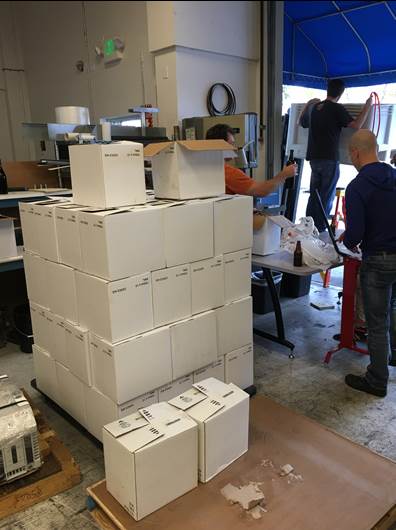 As always, please contact us with your challenging optical filters requirements.
Mike